Sérgio Leitão (Executive Director)
 A lawyer, he is a founding member of the Instituto Escolhas and is now its executive director. He was director of public policies and director of campaigns for Greenpeace Brazil, where he worked for ten years (2005-20015). He founded and was the Executive Director (2004-2005) of the Socioenvironmental Institute (ISA). He lived in New York for two years (2002-2003), where he volunteered for the Rainforest Foundation US. He advised the Minister of Justice José Gregori (2000-2001) on social and environmental issues during President Fernando Henrique Cardoso administration. He worked as a lawyer for the Indigenous Rights Unit (NDI) in the 1990-1995 period, and as legal advisor to the project Study on Indigenous Lands (PETI) of the National Museum Anthropology Department in Rio de Janeiro (1989-1990). He initiated his career as advisor for social issues at the Fortaleza Archdiocese, where he worked with Cardinal Aloisio Lorscheider (1986-1989). Born in Crateús, in Ceará state, he is father to two daughters and currently lives in São Paulo.
Jaqueline Ferreira (Institutional Coordinator)
She holds a bachelor's degree in Social Sciences from the Rio de Janeiro Federal University and a doctorate in Social Sciences from the Rio de Janeiro Rural Federal University Social Sciences Postgraduate Program in  Development, Agriculture and Society. She was a researcher at the Oswaldo Cruz Foundation Joaquim Venâncio Polytechnic School of Health, where she worked in research projects on health in agrarian reform areas. There, she also coordinated courses in environmental health and training for environmental technicians for the rural population. As a consultant for Public Interest Management (GIP), she works with projects to strengthen civil society organizations in the areas of education and sustainable development. She is dedicated to a sociological approach to issues such as public policies, social movements, associative networks, sustainable development, family farming, rural education, and rural extension.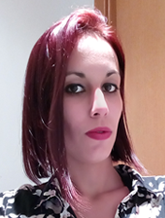 Renata de Almeida Rodriguez (Administrative and Financial Manager)
Bachelor of Business Administration from Universidade Paulista, currently studying post-graduation in Communication Management and Marketing at the School of Communications and Arts (ECA-USP). She has operated in the nonprofit sector since 2012. She operates strategically in the auditing process of projects executed by partner organizations, coordinating the survey, analysis and verification phases, obtaining improvements in accordance with the requirements of financiers, resulting in security focused on any type of loss risk, in the operational and economic-financial performance indicators.
Aline Cristina Souza (Communication Analyst)
Journalist with broad experience in the communication market, acted as a freelancer reporter and in advertisement agencies with press office, media planning, and customer service. Master in Social Communication with emphasis in Analysis of Image and Sound (UFF), where she dedicated to research the Latin American audiovisual production of social movements in the context of political activism. Born in Northern Minas Gerais, she lived 10 years in Rio de Janeiro where she also worked in organizations of civil society coordinating the communication area towards the implementation of campaigns of social mobilization and joint preparation of public policies to the metropolitan and peripheral region of Rio. Currently, she is dedicated to the research of themes as urban mobility, gender, and communication of social impact, acting in production of contents and digital marketing.