Board Directors
Mariana Luz (Chair)
She is CEO of Maria Cecília Souto Vidigal Foundation, before that, Mariana was President of Embraer Foundation in the USA, superintendent directos of Embraer Institute, Sustainability an Institutional Relations directo at Embraer in Brazil. She started his career at the Brazilian Center for International Relations, the main foreign policy think tank in Brazul, where she spent nine years working in different areas. She is also had an academic career as a professor of international relations in postgraduate and graduate levels in brazilian universities, like FAAP, Cândido Mendes and  Universidade da Cidade. In 2015, Mariana was named Young Global Leader by the World Economic Forum. She has working on several
non-profit boards and is currently a member of the Junior
Achievement Boards in São Paulo, United Way Brasil and the Center for Excellence and Innovation in Public Policy (CEIPE-FGV).
She is graduated in International Relations from Universidade Estácio de Sá, postgraduated and master's degree in History from the State University of Rio de Janeiro (UERJ), and specializations at the Universities of Oxford and Harvard Kennedy School of Government.
Marcos Lisboa 
Founder and member of the Board of Instituto Escolhas, CEO at Insper and PhD in economics at the University of Pennsylvania (USA), master's degree and graduate at the Federal University of Rio de Janeiro (UFRJ). He was an assistant professor at Stanford University from 1996 to 1998; assistant professor at EPGE/FGV from 1998 to 2002; Secretary of the Ministry of Economic Policy from 2003 and 2005; Chairman of Instituto de Resseguros do Brasil (IRB Brazil Re) from 2005 and 2006; and served as vice-president at Itaú-Unibanco until 2013.
Ricardo Sennes 
Managing partner of Prospectiva and expert in political and economic scenarios, formulation and implementation of public policies and evaluation of their impact on businesses. Holds experience in industrial policy and development and international integration. He is a Doctor and Master in Political Science at the University of São Paulo (USP) and general coordinator of the International Scenario Analysis Group (Gacint) at USP. He is currently a non-resident partner of the Latin American program of the Atlantic Council and member of the Council for Strategic at FIESP and of the Board of Foreign Affairs magazine (Mexico and US).
Sergio Leitão
A lawyer, he is a founding member of the Instituto Escolhas and is now its director. He was director of public policies and director of campaigns for Greenpeace Brazil, where he worked for ten years. He founded and was the Executive Director of the Socioenvironmental Institute (ISA). He lived in New York for two years, where he volunteered for the Rainforest Foundation US. He advised the Minister of Justice José Gregori on social and environmental issues during President Fernando Henrique Cardoso administration. He worked as a lawyer for the Indigenous Rights Unit (NDI) and as legal advisor to the project Study on Indigenous Lands (PETI) of the National Museum Anthropology Department in Rio de Janeiro. He initiated his career as advisor for social issues at the Fortaleza Archdiocese, where he worked with Cardinal Aloisio Lorscheider. Born in Crateús, in Ceará state, he is father to two daughters and currently lives in São Paulo.
Scientific Board
Rudi Rocha (Chair)
Graduate and Master in Economics at the Federal University of Rio de Janeiro (UFRJ) and PhD in Economics at Pontifícia Universidade Católica (PUC-RJ). Associate Professor of the Department of Economics at UFRJ for Quantitative Methods and Applied Econometrics. He is vice-president of the Brazilian Econometric Society (SBE). He was an associate economist at the Institute for Labor Studies and Society (IETS) from 2003 to 2011 and associate researcher at the Climate Policy Initiative (CPI / PUC-RJ) from 2011 to 2012. He received the Haralambos Simeonidis award in 2012 for the best Brazilian doctoral thesis, entitled "Empirical Essays on Human Capital and Development".
Ariaster Chimelli
Ariaster Chimeli holds a bachelor's degree in economics from the Federal University of Minas Gerais, a master's degree and a PhD from the University of Illinois at Urbana-Champaign, professor at the University of São Paulo, and postdoctoral degree from Columbia University, International Research Institute for Climate and Society. Ariaster served as assistant professor and associate at the Ohio University and is currently an associate professor of economics at the University of Sao Paulo. His teaching experience also includes courses at Columbia University and University of Illinois at Urbana-Champaign. Ariaster's research focuses on linking economics, environment and development, with theoretical and empirical work on topics such as economic growth and the environment, climate, rainforests, energy and international trade. Ariaster has experience in studies, consultancy and training for the US Department of Energy, Minas Gerais State Government, Brazilian and US Government agencies, and the private sector.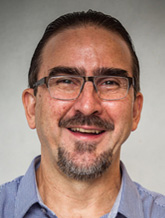 Bernard Appy 
Economist graduated at the University of São Paulo (USP). He was director of Public Policy and Taxation at LCA Consultores, a company he helped found in 1995. From 2003 to 2009, he held management positions in the Ministry of Finance, acting as executive secretary, Secretary of Economic Policy and extraordinary secretary for Economic and Fiscal Reforms. From 2010 to 2011, he was Director of Strategy and Planning at BM&F Bovespa. He is currently director at Centro de Cidadania Fiscal, an independent think tank that aims to contribute to the improvement of public policies in Brazil. The Centro de Cidadania Fiscal has been developing projects aimed at simplifying and improving the Brazilian tax system and improving the quality of fiscal management of the country.
Fernanda Gonçalves de La Fuente Estevan
She is currently professor of the São Paulo School of Economic, Getúlio Vargas Foundation (EESP/FGV). She was professor associated of Economics Department of the University of Sao Paulo (2014-2017), executive secretary of the Brazilian Econometric Society (2016-2017) and professor assistant/associated of University of Ottawa in Canada (2009-2014). She has a degree in Business Administration at the São Paulo University (2000), degree of complementary studies in Economics from Universite Catholique de Louvain (2002), M.A. in Economics from Universite Catholique de Louvain (2004) and PhD in Economics at Universite Catholique de Louvain (2009). Her main fields of research include Development Economics and Public Economics and her work has been published at important academic journals such as Journal of Economic Theory, Journal of Development Economics, Canadian Journal of Economics and Economics Journal.
Izabella Teixeira
She was Minister of the Environment for Brazil. Graduated in biology at the University of Brasilia (UNB). Master's degree in energy planning and PhD in environmental planning at COPPE / Federal University of Rio de Janeiro. Environmental analyst of the Ministry of the Environment, began her career in the Brazilian Government, at the Special Secretariat of the Environment and later at the Brazilian Institute of Environment and Renewable Natural Resources (IBAMA). She held several management and direction positions at the federal government. In 2013, she was awarded the UN Champions of the Earth award as global political leadership on the environment. She was member of the UN High Level Panel for the proposition of Goals on Sustainable Development and 2030 Agenda. In 2015, she headed Brazil's delegation at the UNFCCC Conference of Parties in Paris – COP 21. Elected in 2017, to hold the Co-chairmanship of the Natural Resources Panel at UN-Environment – IRP/UNEP. Also senior fellow for environment and climate change at the Brazilian Center for International Relations – CEBRI.
Marcelo Paixão
Degree in Economics at Federal University of Rio de Janeiro (UFRJ) (1989), Master in Production Engineering at UFRJ (1994) and Doctor in Sociology at Instituto Universitário de Pesquisas in Rio de Janeiro (2005). Currently associate professor at the Institute of Economy at UFRJ. Researcher at CNPq from 2010 to 2012 Young Scientist of Our State at FAPERJ and Capes scholarship for post-doctorate at Princeton University, New Jersey, USA. Former member of University Council at UFRJ from 2009-2012. Coordinates the Laboratory for Economic, Historic, Social and Statistical Analyses of Racial Relations (Laeser), linked to UFRJ and set up in 2006. He carries out research activities in the field of ethnic-racial inequalities, labor relations of the urban and rural environments and labor market crisis. He teaches disciplines of Economics, Labor Economics, Introduction to Economics, Introduction to Social Sciences, Nation and Nationality. It is acting as a visiting scholar at the University of Austin, Texas.
Marcos Lisboa 
Instituto Escolhas founder and member of its Board of Directors, Marcos Lisboa is also the Chief Executive Officer of INSPER. He has a doctorate in Economics from the University of Pennsylvania (US) and graduated and received a master's degree from Rio de Janeiro Federal University (UFRJ). He was an assistant professor at Stanford University (1996-1998), and assistant professor at EPGE-FGV (1998-2002). In the 2003-2005 period, he was economic policy secretary of the Ministry of Finance; he presided the Brazilian Reinsurance Institute (IRB Brazil Re) in 2005-2006, and was an Itaú-Unibanco vice-president until 2013.
Financial Committee
Plínio Ribeiro (Presidente)
CEO of Biofílica, a company active in management fields and forest conservation from the sale of environmental services, investment in research and socio-economic development of people and communities living in the areas under management. Business administrator at Insper, with Master's degree in Public Administration and Environment at Columbia University and the Earth Institute (US). Engaged in conservation projects in the lower Rio Negro for the Institute of Ecological Research (IPE) and was one of the producers of the documentary Retorno à Amazônia (Return to the Amazon), by Jean-Michel Cousteau.
Fernando Furriela
Lawyer, graduated at the Pontifical Catholic University (PUC-SP), with two post-graduation courses in law. Consultant at entities for Human Rights and Environment.
Zeina Latif
Doctor in Economy at the University of São Paulo (USP) and lead-economist at XP Investimentos. Worked at Royal Bank of Scotland (RBS), ING, ABN-Amro Real and HSBC. Writes weekly columns for the Broadcast of Agência Estado.